Our History
The Christmas Shop was Sydney's (and probably Australia's) first Christmas-themed store and started essentially as a 'fun hobby'. It was originally established in the early 90s to operate for the Christmas season only, each year at a different location. Lovers of Christmas soon came to know of the shop and came from miles around to seek out the special things found there. Lyn Herbert took over the business in 1993, running it from 274 Rocky Point Road, Ramsgate.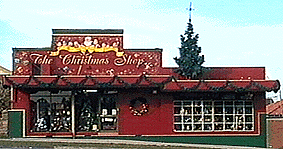 In 1996, the store moved to King Georges Road, South Hurstville.
We began to welcome customers and visitors from country NSW, inter-state and even overseas. Our customer base still continues to grow and, of course, we also serve people all over the world via the internet and Facebook.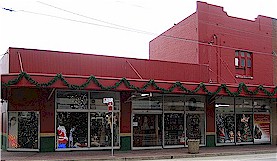 In September 2008, after more than 12 years at South Hurstville, we moved back to Rocky Point Road, Ramsgate - just a few doors away from where it all began. This site enables us to have a much larger display area with the warehouse at the rear; customer parking is also better as there are Council carparks behind the store. We have consciously maintained a similar layout and many of the familiar items from South Hurstville in an attempt to create the same cosiness and feel in our new store.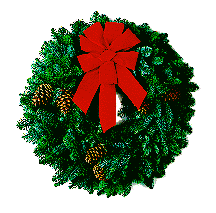 The enthusiasm for decorating the outside of our homes has grown enormously in Australia, and now most streets in metropolitan areas have several houses decorated with lights. People are also putting much more effort into decorating the inside of their homes with things other than the obligatory tree. Once only seen overseas, thousands of beautiful tree ornaments, nativities, figurines, table trimmings, wreaths, garlands and other very special decorations are now available here.
Some municipalities hold competitions to encourage their residents to brighten up the local streets and many charities have benefited from generous contributions made by folk enjoying the spectacular displays. Shopping centres and businesses are also making considerable investments in providing a festive atmosphere for their clients.
The celebration of Yulefest (Christmas-in-July) has spread from the Blue Mountains where it was invented back in 1980 for some homesick Irish guests of The Mountain Heritage guesthouse. In response to the many customer requests, our store now caters for those wishing to have a 'Christmas' function when things are not nearly so rushed and the weather is more suited to a traditional hot meal. Often people choose a Christmas theme for their functions celebrating other special occasions in July/August.
Our store is now open 10 months of the year from March (Santa's helpers try to recover a little from mid-January to end-February) to provide Easter trimmings and also caters for Mother's Day, Yulefest, Father's Day and Halloween celebrations. Also, with our customer's shopping comfort in mind, we have further extended our trading hours during the busy traditional Christmas season.
Over the years, our stock range has grown considerably and is constantly being enhanced. Selecting and offering exclusive items not generally found in larger stores is an important on-going commitment. We now have over 10,000 different items from around 250 Australian and overseas suppliers.
In 2010, Lyn became very ill and was subsequently confined permanently to a wheelchair. However, "The Christmas Shop Lady" continued to inspire everyone with her passion, guide our wonderful staff with her creative genius and was often at the store to greet and advise customers. Sadly, we lost Lyn in 2015 but her daughters, Yvette and Jacquie, are enthusiastically keeping her 'store of wonder' running and her 'Christmas magic' very much alive.
Our aim is just simply to delight our customers!
>>>

This page was last modified on 1st June, 2017