More

Ornaments

Some exclusive American designs

Click on images for a better view
(NOTE : Dimensions given are height)

We're sorry . . . we don't have on-line electronic ordering facilities yet
but would be pleased to mail any of these items.
Just contact us with your details.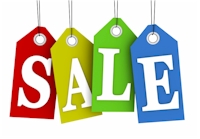 65cm "Countdown to Christmas" Santa Sign

(Tuck a trinket, wrapped lolly or shiny coin into Santa's 12 pockets - as you count off the days, remove a surprise and enjoy!)

$49.00

NOW $30.00

44cm Santa with Night Sky Coat

$129.00

NOW $99.00

75cm/60cm Toy Soldier


$39.00

13cm Bedtime Stories for Santa


$60.00

NOW $42.00

<! -- Nil stock
11cm Santa in Sleigh

$35.00

NOW $24.50

We have lots of other goodies under our tree to show you
so please click this tree for even more delightful ornaments . . .
This page was last modified on 28th January, 2017