At The Christmas Shop, we endeavour to create a friendly, happy atmosphere which helps to recall all those really precious memories of Christmas.
We think it must work, because so often customers have been heard to express feelings of sheer joy when entering the store, or as they discover little treasures which remind them of their childhood.
Please visit The Christmas Shop, so you can once again experience the magic . . .
All you ever wanted for Christmas
can be found at


where our aim is simply to delight you . . .
a 'Christmas-aholics' dream come true !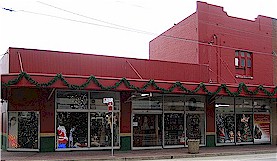 Please click here to see our products

G'day !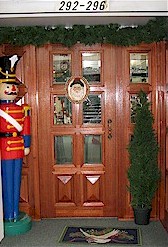 "Our hearts grow tender with childhood memories and love of kindred, and we are better throughout the year for having, in spirit, become a child again at Christmas-time."
- Laura Ingalls Wilder
"There is magic . . .
in the very name of Christmas!"
- Charles Dickens
"It is easy to think Christmas,
and it is easy to believe Christmas,
but it is harder to act Christmas."
- Anon